Salvation Army Mobile Feeding Locations
Disaster Relief teams from Texas and North Carolina are using the FBNO parking lot as a staging area to prepare 10,000 meals each day. These meals are being distributed by the Salvation Army at locations across the city. For the most up-to-date information about these locations, we suggest following the Salvation Army of Greater New Orleans on social media. Below is a post from their account from September 1st. These locations may change.
---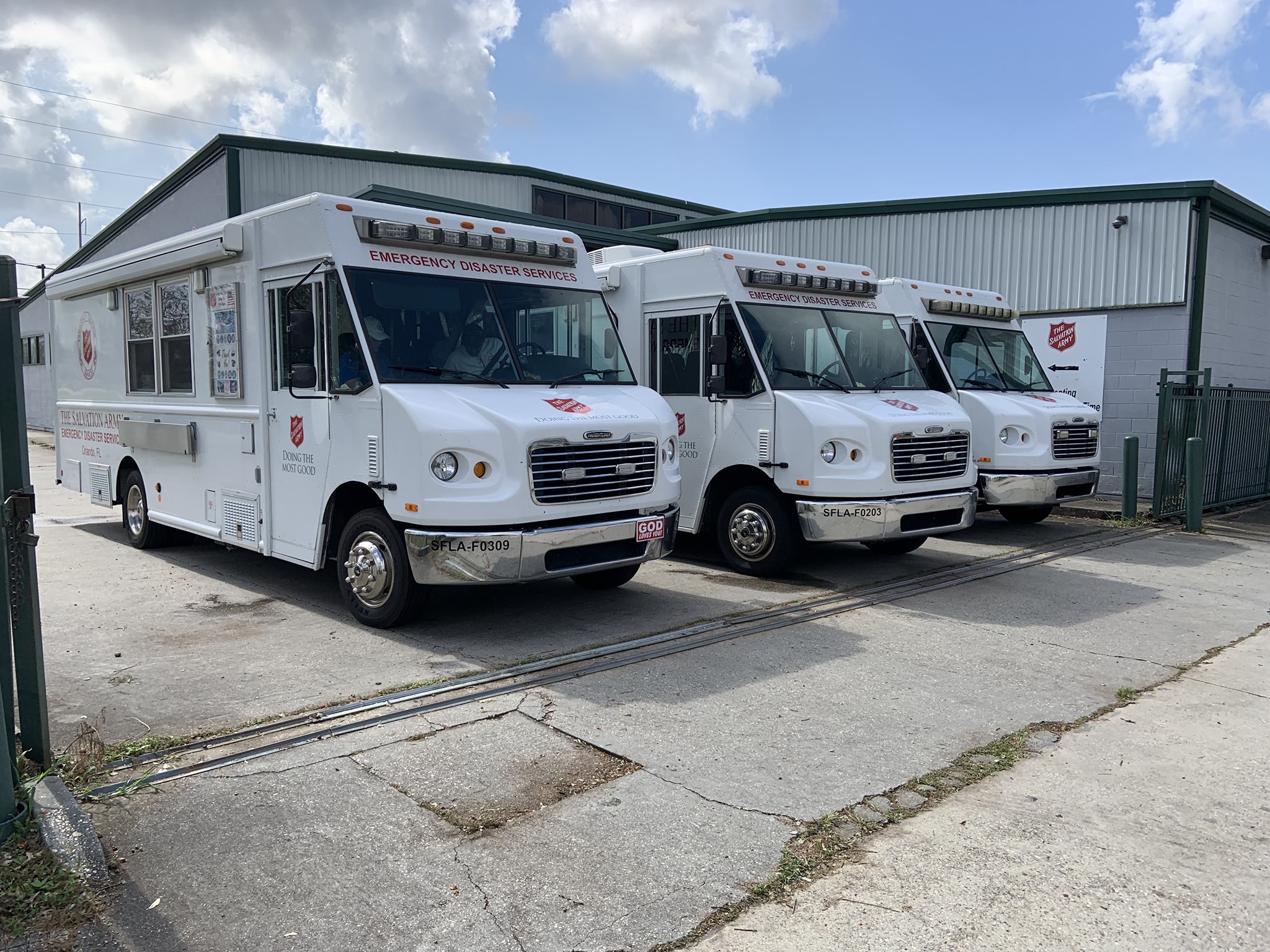 The Salvation Army is serving free hot meals for lunch and dinner. Helping provide food and hydration to those still in need. The additional mobile feeding units will be roving helping to identify locations in need. The following stationary locations are being served for today.
LUNCH LOCATIONS (12-2 PM):
Treme Recreation Center (900 N. Villere St)
Gernon Brown Recreation Center (1001 Harrison Ave)
Milne Recreation Center (5420 Franklin Ave)
Stallings St. Claude Recreation Center (4300 St. Claude)
John P. Lyons Recreation Center (624 Louisiana Ave)
Rosenwald Recreation Center ( 1120 S. Broad Ave.)
DINNER LOCATIONS (4-6 PM):
Joe W. Brown Recreation Center (5601 Read Blvd)
Cut Off Recreation Center (6600 Belgrade St.)